4th January 2008 at 7:20 pm
#15121
Anonymous
Thanks alot Colin! But when I try to access it using IE7 or Opera I get a password prompt box like so…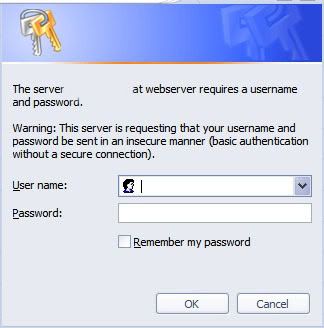 I try to put in my server's username and password, but the password field just turns blank again like I'm putting in a wrong password. Any suggestions?
Also is there a way to send the info in a secrure manner?
Also is this the same link I use when outside my network or do I have to use my domain name that i created for my server that I use when I access the server remotely? Thanks!